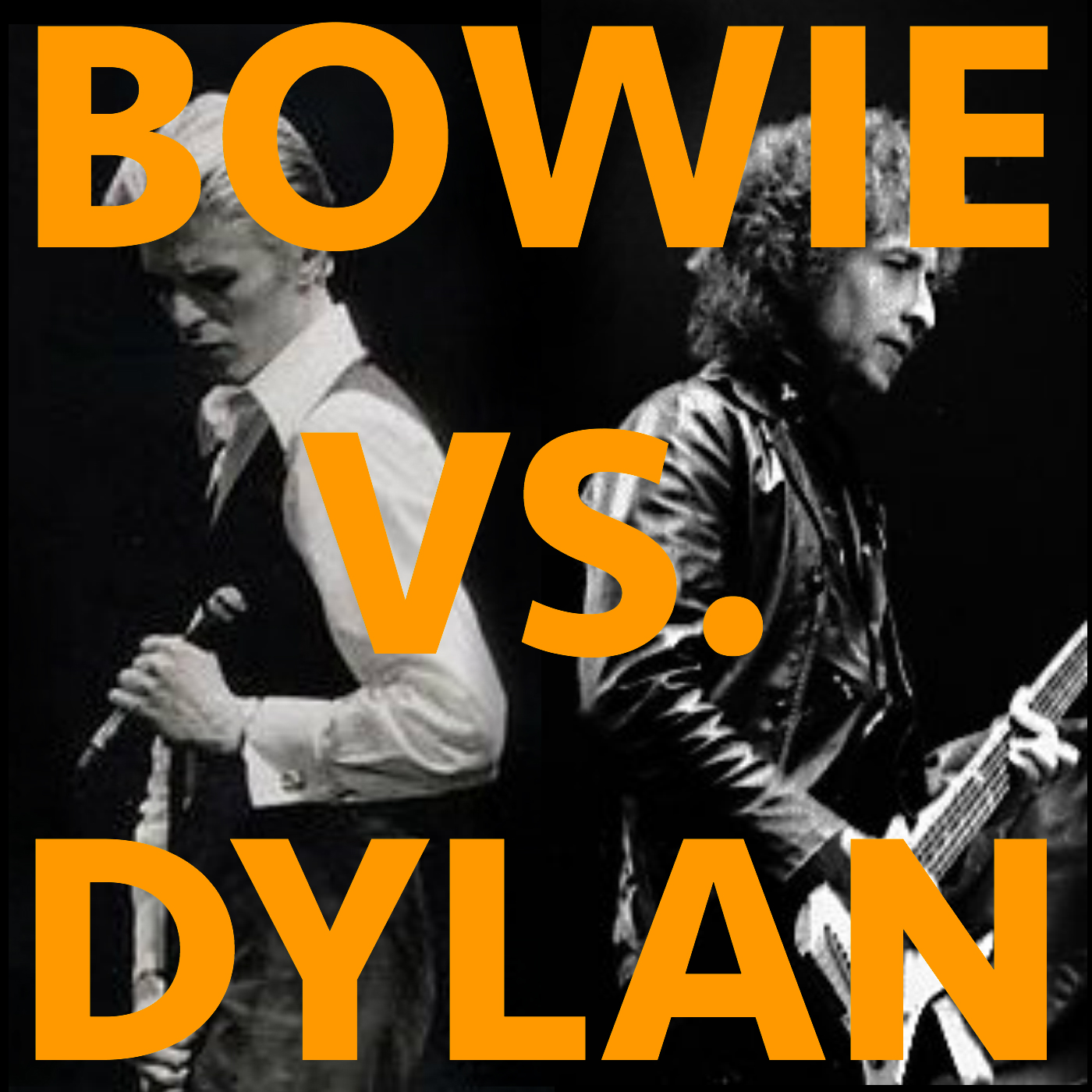 Bowie vs. Dylan CHOOSE YOUR OWN ADVENTURE #42
Page 1:  David Bowie and Bob Dylan embark on a grand tour of the year 2008.  Choose which approach, euphemistically speaking, that they take to find out what happens next; try and imagine what both entirely different artists would feel during this year collectively, that is, as a combined force although they barely ever met and didn't know one another at all. A.) A pensive yet flippant attitude of worthwhile nothingness and paternal obligations (page 38) B.) Hopeful yet immediately regretful of some vague notion of change (page 65) C.) Combing one's hair in that classic style (page 101) D.) Neverendingly touring (page 3,072).  
FLIP TO FIND OUT WHAT HAPPENS NEXT!
Page 38: Both artists, together, perhaps arm in arm, wander near a tiger pit and accidentally fall in. Both die.  Begin at page 1.
Page 65: Bowie approaches an evil mastermind in his technologically advanced lair, smiling all the while as a show of good faith towards the villain, while Dylan covers him using an antique hunting rifle.  Both die.  Begin at page 1.
Page 101: Dylan climbs a beautiful, tall mountain against the violent urging of a strangely paranoid Bowie, who is responding to some unseen but surely felt intuition brought to him seemingly on the wind.  Regardless, Bowie follows Dylan to the peak out of a sense of duty and human decency, and sure e-frickin-nough, that mountain was a volcano and it erupts.  Both die.  Begin at page 1. 
Page 3,072: Bowie has a nice time at home while Dylan tours the world and releases a pretty sweet Bootleg Series.  Both die, but not in the year 2008, on this edition of Bowie vs. Dylan.